Faerie's Tale - original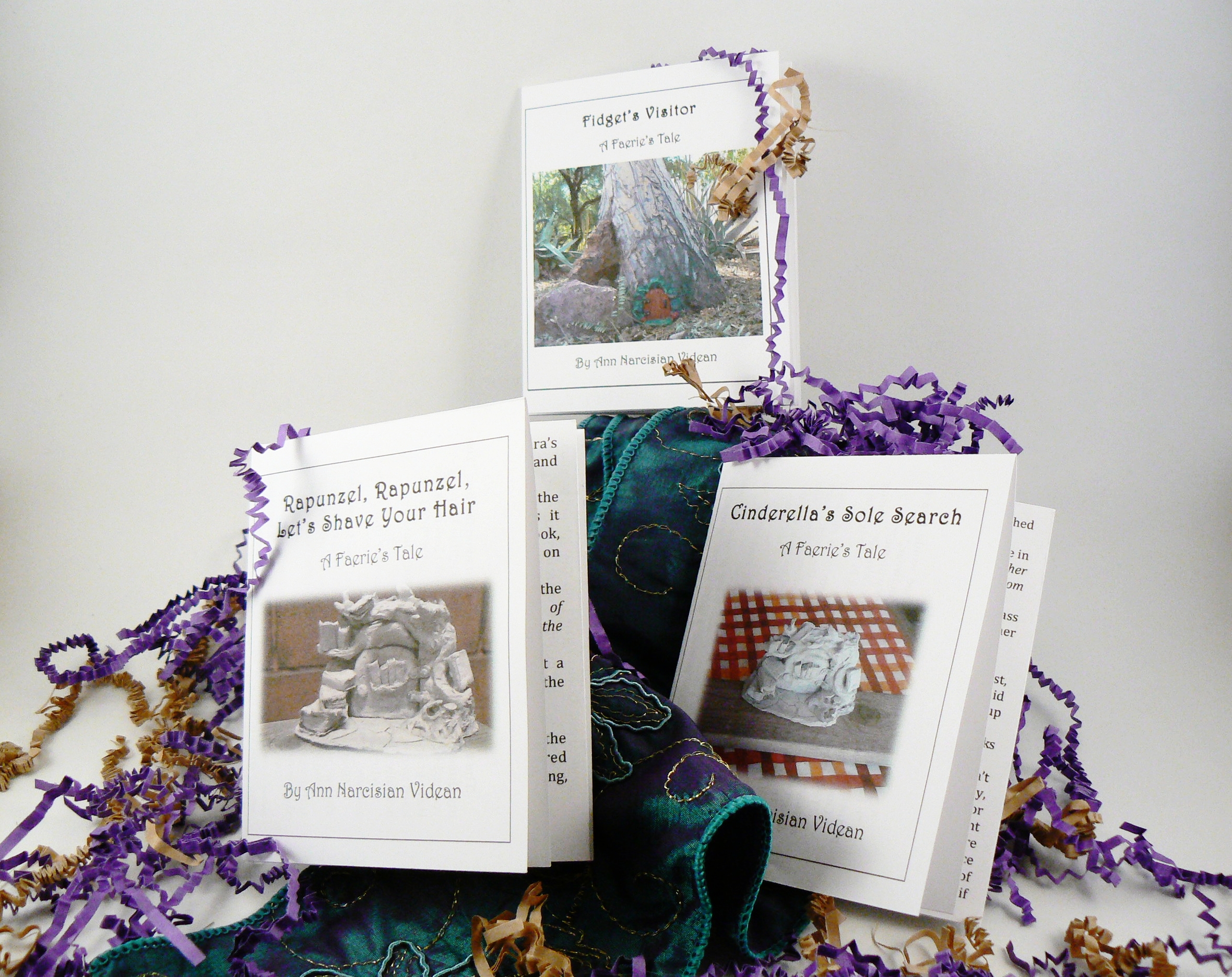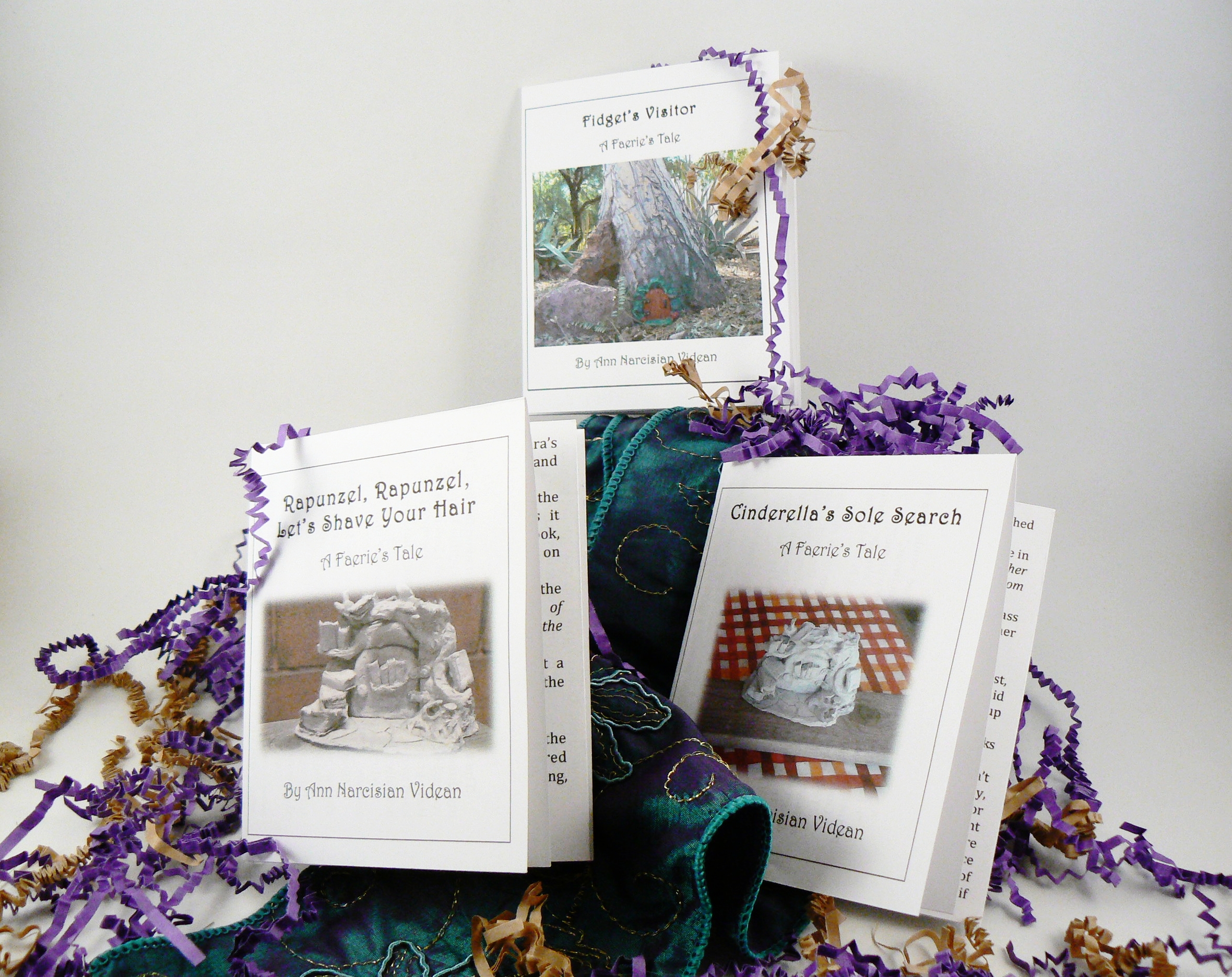 Faerie's Tale - original
An original themed Faerie's Tale, printed in a unique, one page fold-out booklet.
Perfect for an individualized wedding or birthday present, a special "just-because" gift for a friend, or any other creative use to entertain with a short story!
You receive one original Faerie's Tale based on one of the following Absolutely Wild! themes below, and printed in a Fae-sized booklet (8.5"x14" folded to 4.25"x3.5").
Just select the themed Faerie's Tale you want on the form that pops up during your check-out process. Choices include:
SEASONAL TALES

– Autumn Antics: When the autumn faerie dust goes missing, Faerie Alana Fallen-acorn enlists the help of her black cat Skerrick to find it. But will she be able to when Jack Frost is thwarting her efforts by wanting to make winter come early?

– Winter Wiles: When no snow falls for winter, Faerie Queen Titania embarks on a quest with Winter Faerie Eirlys to find out why. But will she succeed when Jack Frost and the Yeti, conspire with Snaer to keep all of it in the mist world of Niflheim until Jack gets a date with the Spring Faerie?
DELFAERUNE RHAPSODY SERIES

– Animal familiars
• Fidget's Visitor: a thank you, friends, and dog-related story
or
– Chapter excerpts from Beat of the Pakiri, book 2, Delfaerune Rhapsody series
• Rix Meets Lady Lark: This excerpt introduces you to the series' first, pint-sized, winged Fae. You'll find out what special talent Rix possesses to help (our heroine) Lady Lark overcome an impediment to her magic casting.

MEDIA

– Books: These faerie portals capture a love of books.
• Fractured faerie's tales: Our characters escape from their books and run rampant around the real world.
You'll select one:
• Cinderella's Sole Search: Cinderella is buying up pairs of shoes and leaving one on eligible bachelor's doorsteps.
• Rapunzel, Rapunzel, Let's Shave Your Hair: Rapunzel is bent on getting a half-shave haircut.
• Steeping Beauty: Sleeping Beauty is gulping as much coffee as needed to stay awake for 100 years.